My 5 Favorite Valentine's Dresses Under $100
Happy February, everyone!!!  We are only 9 days away from Valentine's Day and if you guys read our post last year, you can probably guess that we've already been in full celebration mode since January.  We are huge holiday fanatics and we ain't got no shame!  And, of course, since we are both hopeless romantics it is no wonder that we adore this particular one so much.  
If you guys are new to the blog, I am a full time costume designer and wardrobe stylist in Los Angeles so it's pretty much part of my job to keep an eye on the clothing curve.  It's also my job to be a weeeeee bit budget obsessed so I thought it would be perfect to utilize those skills here.... which is why today's post picks are all under $100!!  As much as I love to hit the refresh button on my closet, it is definitely not wise to keep shelling out fortunes to do so. 
Also, Connie and I didn't want to go with the traditional red, white, and pink for our color of the week, so we tried to think outside the box for our Valentine's inspo this year.  We ended up reaching for a bag of one of our favorite childhood candies for the answer: 
SWEETHEART TINY CONVERSATION HEARTS
(is anyone else drooling right now?)
(but only for the pink ones)
(pink ones are the best)
So to honor these chatty little wonders, we are not only dedicating this week to it's delightful color palette but we are also giving a solo shout out to each of these pastels for the next few weeks!  For now, though, let's get this party started with my 5 favorite (super romantic and non red) Valentine's Day dresses: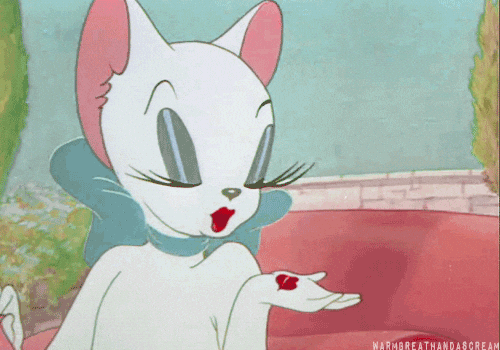 5.  Floral Leopard LPA Dress 164 for $92
This weightless silk dress is both sweet and sexy!  The subtle animal print and floral print is a brilliant way of marrying your two personalities.  Reminds me of that Ludacris line "A lady in the streets, but a..."  How does that go??  Oh you know!  It's perfect for the gal who is going out for something a bit more casual... perhaps on simple date or even a Galentine's gathering.
4.  Kristal Ball Lavender Bodycon for $18!!  What?
Did I mention that this dress is only $18?  Ugh, Tobi, you deliver again.  This sweetheart neckline is literally shaped like the top of a heart and it's totally captured mine!
3. ASOS Pastel Embroidered Tulle Mini Dress for $55
This longsleeved number is for the gal who wants to show a bit less skin.  The delicately embroidered flowers give it such a lux feel and it's absolutely the embodiment of romantic.  
2.  Privacy Please X Pelican Dress for $96
This is for the vixen in you!  It's ruffle front drapes down to show off those legs and it's silky quality is reminiscent of that naughty lingerie!
1.  Bardot Cold Shoulder Dip Back Pastel Stripe Dress for $60
And, of course, I saved my personal favorite for last!!  This is the dress that I have on and it's a total dreamboat!
Why do I love this OOTD...oh, let me count the ways....
The romantic way the fabric falls against my arms.... who else is getting those Belle vibes?
The way the dress dips in the back and shows off more of your stems and shoes...
The ease of the zipper back and the comfort of the fabric.  It's kind of a scuba suit material so it doesn't wrinkle easily and it keeps its balloon-like structure so your skirt will always flare out-- princess style! 
And, of course, how could I ever forget these adorable conversation heart inspired stripes??  The colors are so happy!
SHOP THIS LOOK:
Aldo Nicholes Shoes SOLD OUT, but here's something similar at Steve Madden for $99.95
Aldo Tering Pastel Multi Earrings for $15
Hope you guys had a relaxing weekend and are pumped for the week!
XOXO,
Soma & Ulte
Please reload