3 Sweatshirts Perfect for Babes Born in the 80s
Happy President's Day, everyone!  Hope you all are enjoying some fun activities this holiday... but if you aren't, are cooped up, and can't find anything to do, our #ootd might be perfect for you!!  If you guys haven't noticed, Connie and I have been ignoring winter altogether.  You won't be seeing any jewel tones, winter colors, or even thick jackets if we can help it.  We totally get that our family back east can't participate, but hopefully we can bring a little LA sunshine your way just by embracing these happier colors.  After all, Spring is just a month away and what better way to get through the cold than planning your warmer weather wardrobe from the comforts of your own home.  On top of that, today is the perfect day to get started on it because there are some amazing online deals going on.  In fact, we're going to show you 3 sweatshirts we love that are perfect for bodacious babes born in the 80s and they're currently like on SALE to the max!!!  If you buy 2 of them, you'll get the 3rd one free!  Say Whaaaat?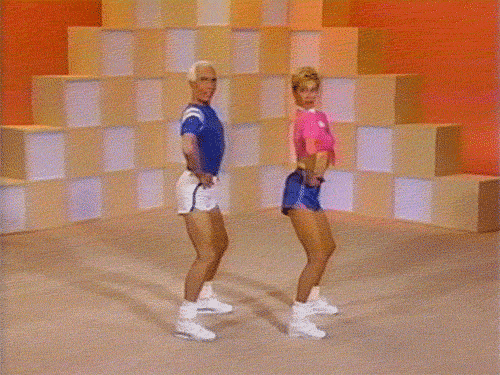 1.  NO WAY 80s Crew Neck Sweatshirt on sale now for $20
The font, the black and white pattern that reminds us of our old composition notebooks... and, of course, the "No way" catch phrase itself.  What more could you want from a throwback shirt?  A-duh!
 2.  MTV 80s Crew Neck Sweatshirt on sale now for $20
I am absolutely guilty of running home to record my favorite featured MTV song on VHS. I want my MTV! 
I think the first music video I ever saw was actually A-HA's  "Take on Me", which if you haven't seen it still holds up and is totally rad.  
3.  Bored 80s Crew Neck Sweatshirt on EXTREME SALE for only $10!!!!

The reason why Connie and I loved this particular sweatshirt so much is because we grew up in the 80s playing with Barbies and this font and colors immediately gave us a dose of nostalgia.  It was definitely a bonus that it said BORED because it speaks more to our currently personalities than "Barbie."  I mean there's a reason why we have our own blog where we can be total goofballs and do something creative and different every time... we get bored easily!! 
And now here are pics of our adventures getting back in touch with our inner 80s baby... and a healthy look into how we keep each other from getting bored LOL.
 SHOP THIS LOOK:
White Midi Tulle Skirt for $67
Converse Low Tops for $49.99 (Connie's)
Converse Platforms for $65 (June's)
Have a tubular day!!!!
XOXO,
Soma & Ulte
P.S.  Thanks to my instagram and real-life husband for taking these awesome photos of us <3
Please reload