#Real Talk: Our Girls' Getaway!
In honor of the fact that we didn't make it to see Backstreet Boys in Vegas for Connie's bday (please do another tour BSB!!!) and she'll be gone during my bday this weekend, we decided to take a mini "staycation".  So these 2 craaazy grandmas went on a grand girls' getaway down south!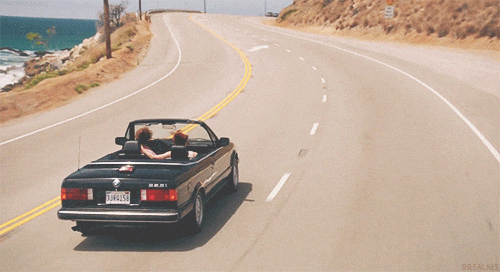 We knew we were going to end up in Carlsbad for our floral week photoshoot, but outside of that, we did not have any solid plans whatsoever!  Honestly, this is my usual speed when it comes to vacations because I find making rigid plans stresses me out, but it was a biiiiiit extreme this time.  Both us barely packed anything.  Pretty sure we just had what to wear to bed, skincare stuff, and a toothbrush.  No frills, no plans, and absolutely no hotel room.  It was a truly minimalist experience! 
We finally decided that the San Diego area was going to be our final destination and committed to staying at The La Jolla Shores Hotel.  Why?  Well, guys, there were 3 very important reasons that was going to make or break out experience:
1.  Affordable
2. Pool
3. Jacuzzi
And we got that and then some!  We didn't even ask for an oceanview and we got one overlooking all of our must-haves.  This was our view from our room's balcony!  Just a side note, we realized we didn't have any bathing suits with us so we made a pit stop to Target.  I kid you not we spent about an hour there just trying on stuff as though we had never been inside of one lol!  We ended up with two matching adorable hot pink bathing suits, new sandals, and sunnies.  So let me be clear.  We spent an hour looking for bathing suits and we got a hotel with a pool and jacuzzi.  
Well, here's a pic of the suit because WE NEVER EVEN WENT IN!  It got soooooo cold we couldn't even bear the thought of taking off any article of clothing for the chilly pool.  Straight up went outside and then went straight back inside.  LOL!
Instead, we decided to get lobster rolls at a gorgeous restaurant called Ironside Fish and Oyster.  If you guys ever get a chance to go to San Diego, you must must must visit this place.  The food is delicious and the decor is out of this world!  
We ate, we drank, and we talked about life and our personal favorite subject, the future of Soma & Ulte!!!  Sure, we had grand plans of possibly going out and dancing, but instead we happily moseyed home afterwards... stuffed and tipsy.... and had every intention to get into the jacuzzi!!!  It was gonna be like girls gone wild but with clothes on!!
Yeah well, once we got into the super toasty hotel room that all flew out the window.  We ended up throwing on our hotel robes and were 100000000% happy about our life choice to stay in and watch a movie.  Yes, we were not kidding when we said we were grandmas!  But I suppose this is why I was saying that turning 34 feels so magical and turning 30 was my absolute turning point.  I think these illustrations from Bored Panda completely sums it up for me:
Connie and I couldn't agree with this more.  A million acquaintances ain't got nothin on 1 soulmate!
There's only love for self from here on out.  No one is perfect and life is too short to try to achieve the impossible!
And it is TOTALLY ok to ditch a night of drinking and dancing for hotel robes and watching Passengers until you fall asleep.  Yes, this is in fact what Connie and I ended up doing... and it was the best way to end our Girls' Getaway!!!  When you listen to your needs and you have fun on your own terms, it's probably the best and most liberating feeling in the world.  We just happen to be lucky that we both wanted the exact same thing for our trip... and that's probably why there will be a million more "Adventures of Connie and June"!  
So have your own getaway!  Make sure you're doing exactly what you want ... and embrace your age, your body, and the people who mean the most to you.  We've got this lifetime so make it count :)
XOXO,
Soma & Ulte
Please reload