Friday Night Date Night: Speed
Pop quiz hot shot, what movie should you watch for date night this weekend??  Ohhh yeah, baby, we are suggesting one of the most iconic 90s action movies of all time... SPEED.  Does it feature one of my favorite actors and humans?  YES.  I love you, Keanu!  Does it feature one of my favorite funny females... even though her character is slightly annoying in this particular movie?  YES.  What's up, MIss Congeniality!  Does it feature action sequences of epic proportions as seen in this ridiculously awesome poster??  HELL YES!
I mean, what's not to love?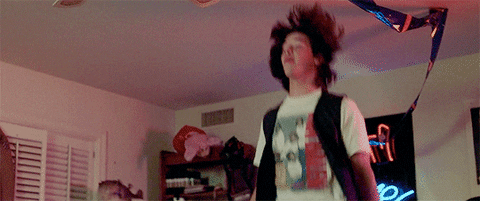 I grew up on adrenaline packed movies, but this one was definitely a movie I would play on repeat on my dad's laserdisc player.  Yes, you should google that if you don't know what I'm talking about!  I actually believe this is one of the reasons why my husband and I fell in love with me.  He's a huge movie buff and I absolutely love action and horror in a weird obsessive way that he completely understands.  He also, has zero fear of admitting he has man crushes and we mutually agree that Keanu is up there in the #MCM ranks.  Definitely our top 5!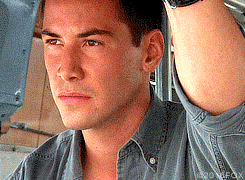 Seriously, just look at that pensive stare and dem eyebrows doe....
Aside from the hilarious acting at times, it is 100% entertaining and just a really fun story.  You've got mystery, mayhem, murder, and a mega buse that could blow up at ANY TIME.  The suspense kills!  Also, it's completely nostalgic for us, as my husband and I both have very fond memories tied to watching this particular movie.  So when it comes to choosing a friday night day night movie that is pure entertainment, I will ask these super important questions:
Well, friend, you put on Speed and buckle up for a hell of a fun ride!!!
Happy Friday,
Soma & Ulte
Please reload