Our Favorite Green #OOTDs for Spring
It is only 9 more days until Spring and we cannot wait for this weather to change.  It's been one of the coldest and rainiest winters I can remember and I've lived here for almost 13 years (wow, time flies!).  Despite the cold and gloom, the rain has brought out the best in mother nature and there is lush foliage everywhere!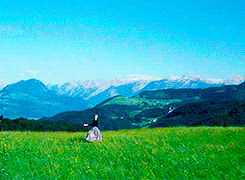 The hills are truly alive with the most beautiful shades and it's really inspiring us to look back on some of our favorite Springtime green #OOTDs from over the years.  Hopefully this will also inspire you to think about what style really speaks to you and where to wear them!  
NOTE:  You can click on the titles to go the original #OOTD post!
I love a good old tshirt and shorts.  You may think this could be a boring combination, but when you combine unique textures and patterns it can be absolutely playful.  Here we've got a striped top with eyelet shorts....
 ... and don't forget to slip on some pretty bows for your toes!
This #OOTD was inspired by touring the cityside!  It's sporty yet spicy and it's totally travel friendly.  We are ready to walk our little hearts out so no heels allowed!
The skirt is a comfortable button up and the top is actually a one-piece bathing suit, so you are ready for anything!
The scorching heat would be so welcomed right now and this romper is amazing for letting you cool off in the desert sun! 
Not only was it made of a breathable linen material, but it had plenty of ventilation with that plunging neckline :)
So which style would you choose and where do you plan to go for your Spring Break?
XOXO,
Soma & Ulte
Please reload